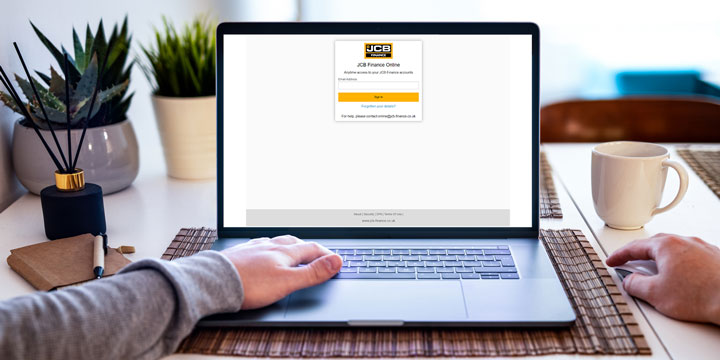 All Truck Group based in Bonnybridge, Scotland pride themselves in offering unrivalled customer care coupled with a wide range of services to the commercial vehicle industry. Established in 2012 the business uses JCB Finance for the purchase of their commercial vehicle fleet.
Like many businesses, the Covid-19 outbreak severely impacted All Truck's revenue, suddenly dropping by 90% and only the vehicle repair and servicing side of the business operational. Most of their staff were furloughed and those that remained were assisting customers who were less affected or part of the essential services.
To businesses like All Truck who must continually invest in replacement vehicles in order to remain relevant and competitive in their market, having access to finance is important. Before the lockdown, All Truck had ordered a Volvo FE350 Truck with a mounted grab and were needing to arrange suitable finance.
Understanding their needs, JCB Finance Relationship Manager, David Dodds consulted with All Truck's Managing Director, Martin Shaw about the Coronavirus Business Interruption Loan Scheme (CBILS). Following the accreditation of the British Business Bank, JCB Finance can deliver CBILS-backed Asset Finance to customers impacted by COVID-19 enabling businesses to use Hire Purchase for their plant, machinery and commercial vehicle purchases and benefit from 6 months no capital payments and the first 12 months interest paid by the Government.
Martin said: "At times like these, finance isn't so easy to set up. So, it was a relief to have easy access through JCB Finance and the British Business Bank and the initial pause and interest paid in the first year is helping my cash flow as things gradually get back to normal. The whole process was much easier than I'd expected."
After the consultation, Martin completed the CBILS application through the JCB Finance Online service. A service that Martin has used on all his finance agreements with JCB Finance, he said "It's super, I get the best of both worlds, I trust David, he's been to my business, he understands our needs and works hard to set up the facility we need. To complete the agreement online, at a time that suits me with no appointment, paper or scanning it's a convenient time saver."
JCB Finance are consulting with customers and other UK businesses within construction, agriculture and industry who have been impacted by COVID-19 to see if they may benefit from the scheme. Applications must be accepted by 30th November 2020 to secure a facility and have up to six months to draw down following acceptance.
JCB Finance Ltd is authorised and regulated by the Financial Conduct Authority (Firm reference number: 708332).