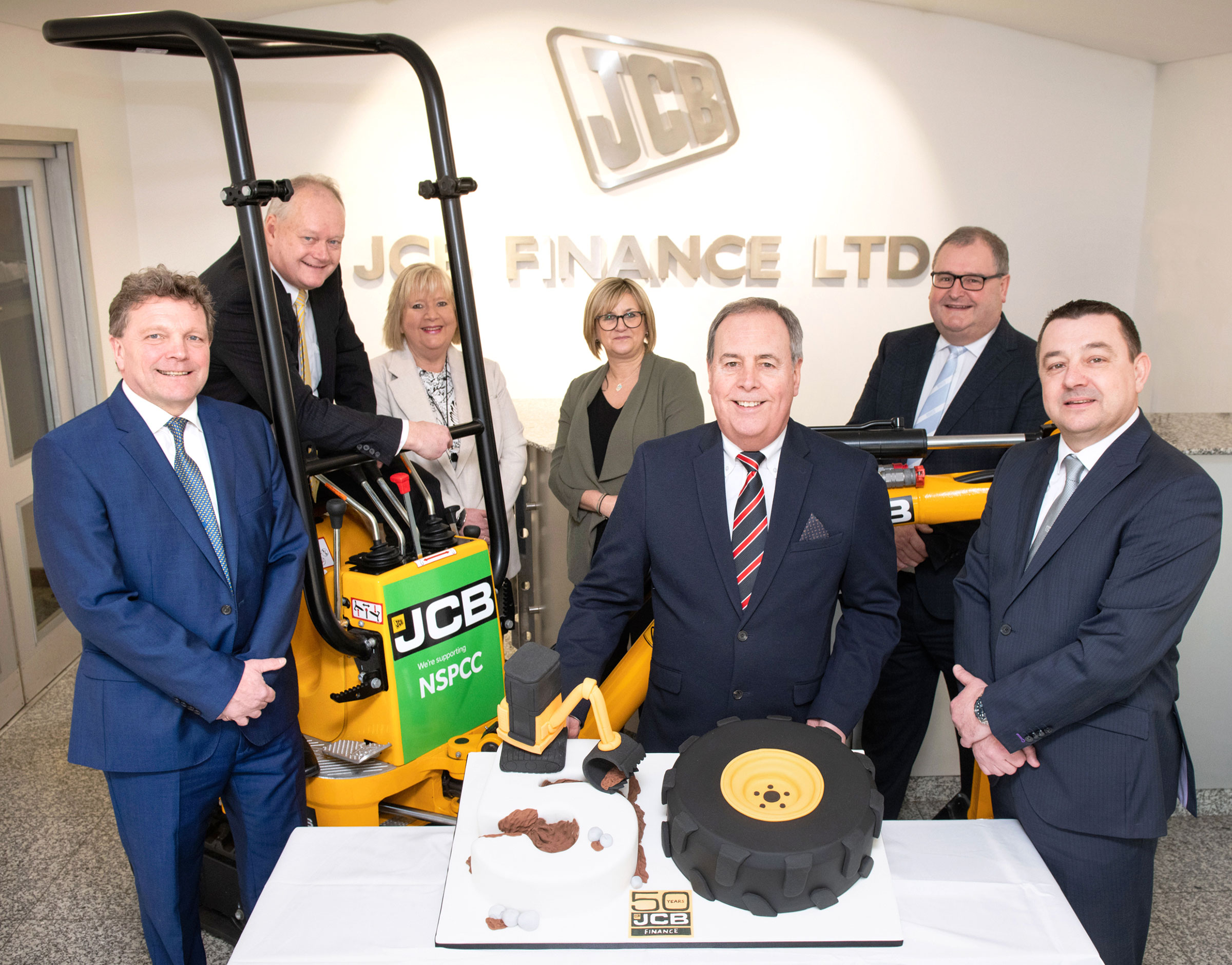 JCB Finance – one of the biggest lenders to the UK's construction and agricultural industry – is marking its milestone 'birthday' today with a pledge to raise £50,000 for children's charity the NSPCC.
The money will be raised by a series of fundraising activities throughout 2020 – and to kick-start the campaign, JCB Finance is donating a JCB 8008 micro excavator to be auctioned online, with all proceeds going to the charity. Pre-registration goes live from Wednesday, 12th February and bids can be placed online from Thursday, 12th March. The winning bidder will be announced on Thursday 23rd April.

Set up on February 12th, 1970 under the name JCB Credit, JCB Finance has expanded massively from its humble beginnings, with JCB Chairman Lord Bamford as one of its original Directors. Today, JCB Finance provides hire purchase and leasing options for UK business customers and supports the JCB UK dealer network, facilitating the purchase of more than 250,000 new and used JCB machines over the past 50 years.
Last year, JCB Finance celebrated another milestone when, for the first time in its history, the amount being lent to fund the purchase of machines broke through the £1 billion barrier. The company also won the coveted International Asset Finance Network award European Captive Finance Lessor 2019.
JCB Finance Managing Director Paul Jennings – who has worked for the firm for 41 years – said:
"As we turn 50, we want to say a special thankyou to our customers and dealers for their trust in allowing us to handle billions of pounds over the years on their behalf. Some businesses have dealt with us for three generations, which reinforces our belief that our efforts are trusted as knowledgeable partners.
"There have been radical changes to the way business is done over the past half century but the core mission of JCB Finance has remained the same: to support JCB customers with fantastic finance options with speed, efficiency and fairness. Throughout our history, we've made sure that we keep the personal touch and even with today's digital world, we are committed to having 'boots on the ground'. Customers can choose how we serve them, whether direct, on-line, via the JCB dealer network or our team of Specialist Managers in the field."
Photograph; JCB Finance Managing Director Paul Jennings, centre, an employee of 41 years, with some of his fellow colleagues who have also served over 30 years from left to right; Jon Wheeler, Steve Hulme, Jane Revell, Sharon Hall, David Powell and Jon Hall. Cutting the cake to celebrate the 50th anniversary of JCB Finance, alongside the JCB micro excavator being auctioned in aid of the NSPCC.