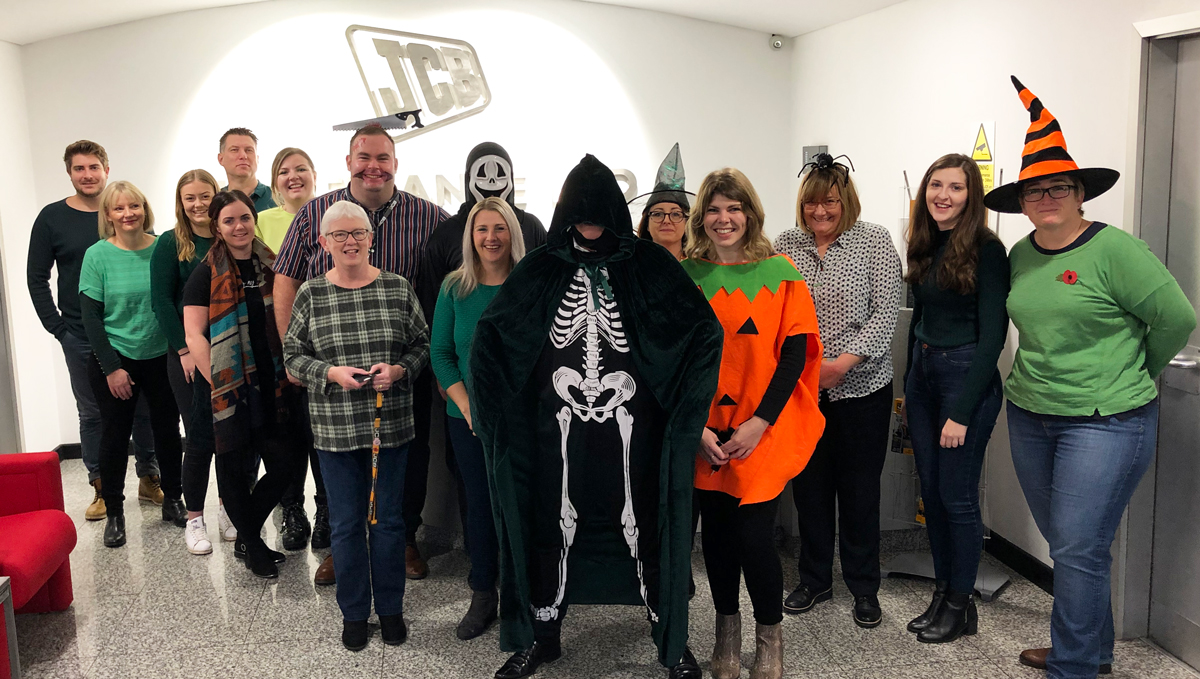 On Friday 1st November the JCB Finance team went 'Green for Halloween' to raise money for the NSPCC.
This event kick-started the company's goal to raise £50,000 for the children's charity by the end of 2020. This fundraising goal coincides with JCB Finance's 50th anniversary.
The company raised a frighteningly good £239.25 from fancy dress donations and a Halloween themed bake sale.
"On 12th February 2020 we turn 50. We wanted to do something to celebrate our 50 years of trading and what better way than fundraising for such a worthy cause. Both JCB and JCB Finance have a strong history of fundraising for the NSPCC and we are proud and look forward to amplifying our efforts throughout the rest of the year and 2020."
- Paul Jennings, Managing Director, JCB Finance
Members of the JCB Finance team will be taking on challenges and organising fundraising events to reach the £50,000 goal.
Click here to read more about the good work the NSPCC does.