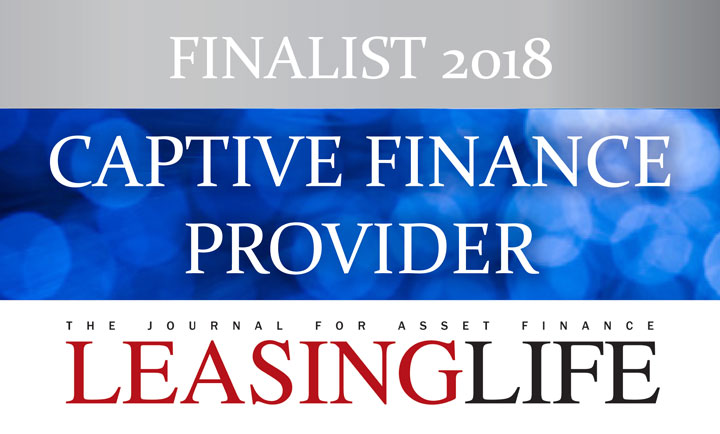 We're waiting with baited breath for the awards ceremony on Thursday 15 March at The Waldorf Hilton, London when we'll find out if we've won gold.
We submitted the award based on the processes we put in place to save time and increase efficiency for JCB Finance customers and dealers, this included the development of our JCB SalesMaster app. We created the app to make sure our customers had access to point of sale finance easier. Dealer salespeople now have the ability to quote finance figures without having to contact JCB Finance making the whole process much more efficient. The app also means sales negotiations can take place remotely at customers' premises even in remote / rural areas.
The level of sophistication this app brings is in complete synergy with the JCB brand and app users must pass our accreditation programme to ensure compliant point of sales quotations. We already have over 200 finance accredited sales engineers who are able to offer this compliant service which treats all customers fairly.
The app also lets dealers see in real time what finance promotions are available throughout the JCB organisation, allowing them to offer customers money saving deals at the point of sale.
We also developed a secure online portal for customers to enter into agreements and an alternative sign on screen app was also developed for the sales teams to obtain a signature of agreement at the point of sale. This saves on paperwork and means the agreement can be recorded instantly.
The development of new products has also made financing with JCB Finance easier. The HP Plus package now means some customers who meet certain terms and credit checks can take payment holidays at short notice without it affecting their credit rating. We also have the JCB FlexiLease which gives a lease option for the range of JCB products and the lessee has the potential to earn cashback from the disposal of the asset at the end of the agreement.
Dealers can also access an app which puts the finance calculation and cost/saving to change a piece of equipment in the hands of the salesperson, again reducing the time it takes to obtain replacement machine quotations, benefiting both the dealer and customer.
We thoroughly believe we have a great chance of winning this award due to the hard work and innovation of our JCB Finance team. Implementing these new processes has increased efficiency tenfold and means we're even more accessible to all of our customers and dealers.
To find out more about JCB Finance visit our about section here: About JCB Finance.